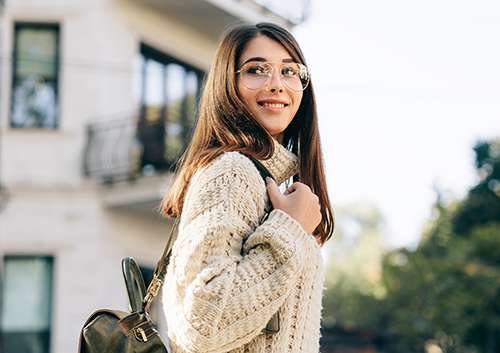 From the time you were small, you've been warned about the dangers of plaque. Why? Because:
It's an unappealing film that sticks to your teeth
It causes cavities
It causes gum disease
And really, do we need to know much more than this to motivate us to brush? But if you're in a curious mood, you might be wondering just how this soft, fuzzy film accomplishes all that damage. Let's take a closer look at the sticky problem of plaque.
How does plaque form?
We live with hundreds of species of oral bacteria, most of which are harmless, and some of which are actually beneficial. But when our oral ecosystem gets out of balance, problems can occur. For example, without regular and thorough brushing and flossing, we start to build up plaque.
Plaque starts forming within hours of your last brushing. And even though plaque fits the very definition of "seems to appear overnight," this biofilm is actually a complex microbial community with several different stages of development.
Saliva is vital to our oral health, because it keeps us hydrated, washes away food particles, neutralizes acids in the mouth, and provides minerals which keep our enamel strong. Saliva also contains proteins, which help form a healthy, protective film on the tooth surface. This film is called a pellicle.
Bacteria attach to the pellicle.
There are species of oral bacteria that are able to attach themselves to the pellicle film within hours of its formation. As they become more firmly attached, they begin to grow and divide to form colonies, and are known as the early colonizers of the plaque biofilm.
If you've skipped brushing for a few days (please don't!), you'll notice a fuzzy, sometimes discolored film on your enamel—that's a thriving plaque community, and it only takes a matter of days to go from invisible to unpleasant.
If you're not removing plaque regularly, it can harden further and become tartar. And once you have tartar buildup, you'll need the care of a dental professional to remove it.
What happens if we ignore plaque and tartar?
We get cavities and gum disease.
How does plaque cause cavities?
The bacteria in plaque, like all organisms, need nutrients.
Our normal oral environment and the food in our everyday diets provide the nutrients plaque needs. And, as we mentioned above, certain types of oral bacteria convert these nutrients into acids. Foods such as carbohydrates, starches, and sugars are most easily converted into acids, which is why we recommend that you enjoy them in moderation.
The biofilm promotes acid production.
Within the plaque film, anaerobic bacteria (bacteria which don't use oxygen) convert sugars and starches into acids. As the plaque film becomes denser, it blocks acid-neutralizing saliva and oxygen from reaching these bacteria close to the tooth's surface, creating an ideal environment for the bacteria to produce their acid waste products.
The sticky nature of plaque keeps these acids in contact with tooth enamel, where, over time, acids dissolve minerals in enamel, weakening the mineral structure of the tooth.
How does plaque cause gum disease?
Bacteria cause inflammation and gingivitis.
The bacteria in plaque irritate the delicate tissue of the gums, which causes an inflammation response which can leave your gums swollen, red, bleeding, or tender. This early form of gum disease is gingivitis. Fortunately, good dental care and careful brushing and flossing can usually prevent and even eliminate gingivitis.
Plaque and tartar can lead to periodontitis.
When plaque and tartar build up around and below the gumline, the gums pull away from the teeth, leaving pockets where bacteria collect, leading to infection as well as inflammation. Infections and constant inflammation not only harm gum tissue, they can destroy the bone supporting the teeth. This serious gum condition is periodontitis, and should be treated immediately to avoid further infection and even tooth loss.
How do we fight plaque?
From the time you were small, you've learned how to fight plaque:
Brush at least twice a day for two minutes, and be sure to brush all of your tooth surfaces and around the gumline.
Floss to remove plaque from between the teeth and near the gumline.
Visit our Anthem office for a thorough professional cleaning.
Be proactive. If you have any questions, talk to Drs. Peter Vogel, Vijal Vadecha about the best way to keep plaque at bay. We can show you the most effective ways to brush and floss, recommend anti-plaque toothpastes and rinses, even suggest plaque-revealing tablets if you're missing some trouble spots.
We've only brushed up on some plaque basics, because there is a lot more to discover about this complex biofilm. Happily, even with all there is to learn about plaque's growth and development, it's reassuring to know that getting rid of it is quite simple—with just a soft-bristled brush, some dental floss, and a few minutes of your time each day, you're on the way to a healthy, happy, plaque-free smile.
Leave a Reply